Depression hits hard and out of nowhere, and seems to last an eternity. But remember that that is not the case. Depression is a great teacher and a gateway to something bigger, something new and refreshing. It may seem hard to take at first, but the best way to overcome depression is to fight; more specifically, fight using time as your weapon.
Time Overcomes Everything
When many problems have piled up in your life that it seems impossible to get rid of them, the best way is to stay patient. Just carry the weight, and go on with what you do. Here's a good and simple quote: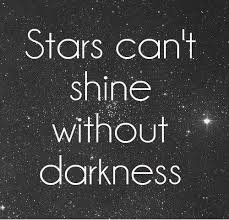 As hard as it seems, depression is just another part of life. Without up's, you won't have down's, and vice versa. Additionally, the stronger the depression, the better your life will turn out to be later, as you will build resilience and strength to overcome it. Consider it as an investment towards your future, but using your own time and sweat instead of money (which doubles up the effect). Therefore, the best doctor to overcoming depression is patience.
Watch how Robert Downey Jr. (actor of Ironman) became popular: 
The famous actor had many issues in his life, including going to prison. But that is exactly what made him into what he is today. Who knows what would've happened if he never did go to prison? Would there be an Ironman movie at all? This is why we must embrace depression. But remember to seek advice from us when things get pretty rough.
Learn to Meditate
Take some time off work, gather with your friends and family, connect with nature, meditate, take yoga classes etc. All of these are great tools to refreshing your mind and body as well as killing some time. Sometimes, the best psychiatrist is no other than nature. The truth is, maybe you won't even need any consulting at all! Just keep experimenting, if time allows you to, and find what drives you forward. Make sure you keep it healthy for your mind and body though.
As a professional psychiatrist having 20 years of experience in this area, I can provide you help with life coaching, counseling, and others. Fill in the form on the contact us page, or call us if you need help with depression, anxiety, and other issues!